Busy!!!
Wow - this has been a busy 3 weeks!!! Let's see...
I went to the
Great Lakes Fiber Show
over Memorial Day weekend - what a blast!! When I wasn't spinning Icelandic roving in the
Morning Star Fiber
booth, I was taking classes. On Saturday, I took a class called "New Directions in Knitting with Color" with none other than the
Knitting Heretic,
Annie Modesitt!
What a hoot!! I not only had a really good time, I learned how to do intarsia! Now when I have an uncontrollable urge to put a random picture on a sweater, I know how to do it. :-) On Sunday, I took a class in silk spinning - now I have 8 ounces of bombyx waiting for me to spin it.
This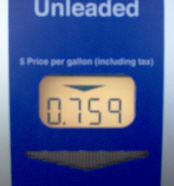 is what I paid for gas on the way to Wooster that day - I loooove Giant Eagle's gas program! For every $50 spent in groceries, they take 10 cents off per gallon. Over the course of a few months, those dimes add up!
On June 2nd, Kelson won an award at his Middle School. He took Latin I at the high school this past year (as a 12 year old!!) and received a CUM LAUDE score on the National Latin Exam! He's just to the right of the lady in blue, wearing a white shirt.
Nope, not bursting with pride here...
On the puppy front, Gracie is doing quite well. Her favorite frog met its demise when its legs came off
(Tick won the tug-of war, by the way). One side benefit? Tick has lost weight since Gracie came to live with us - he hasn't run around this much in a loooong time.
Rambo absolutely loves Gracie, and he'll play with her at every opportunity. Gracie plays biteface with him every chance that she gets, and sometimes he wins, too.
Moe continues to be annoyed with her presence in "his" house, but he will now allow her to pass within 2 feet without going into full "growl mode." He's getting better - at least he'll stay in the same room with her now.
Yes, that's Gracie's cage, but Tick likes it too. If he won't move over, she will sit on him until he moves.
On the knitting front, I'm wondering if KnitPicks is trying to kill me. :-) I was *almost* done with the 4 socks for the next catalog, and last Saturday they sent me the yarn for this sweater
It's beautiful, it's gorgeous, the new yarn that they're introducing is to die for (is's a 70/30 wool/alpaca heavy worsted), and it's due in

2-1/2 weeks

.

In the last 6 days I've finished the back, one sleeve, and about 1/3 of the left panel. Whew! Diagonals and multiple cables are not "watch TV and knit" kind of things! I'll finish it in time, but talk about power knitting! :-)

And the best news? On July 7th, I leave for

KNITTING CAMP!!!

I fly into Wisconsin on the 7th, and come home on the 11th!! Mom and Dad bought my plane ticket and rental car for my 40th birthday (I TOLD you they're enablers - my birthday isn't until December!!) :-)